Security
Service

& Solutions
All the security services and products we provide will help ensure that your financial institution meets the requirements for consistent efficiency and viable security.
Security System for
finance industry
It goes without saying that the Finance industry is one industry which requires top tier security. This is because banks and investment firms hold a lot of valuable resources. Those being money and people's account information. That is why we want to take care of your security concerns! At UTS Group, we can help provide world class security services and products that your bank or investment firm needs to ensure maximum security. The products and services we provide will facilitate your Bank or Investment Firm with efficient security and maintain consistent convenience.
SERVICES AND PRODUCTS WE RECOMMEND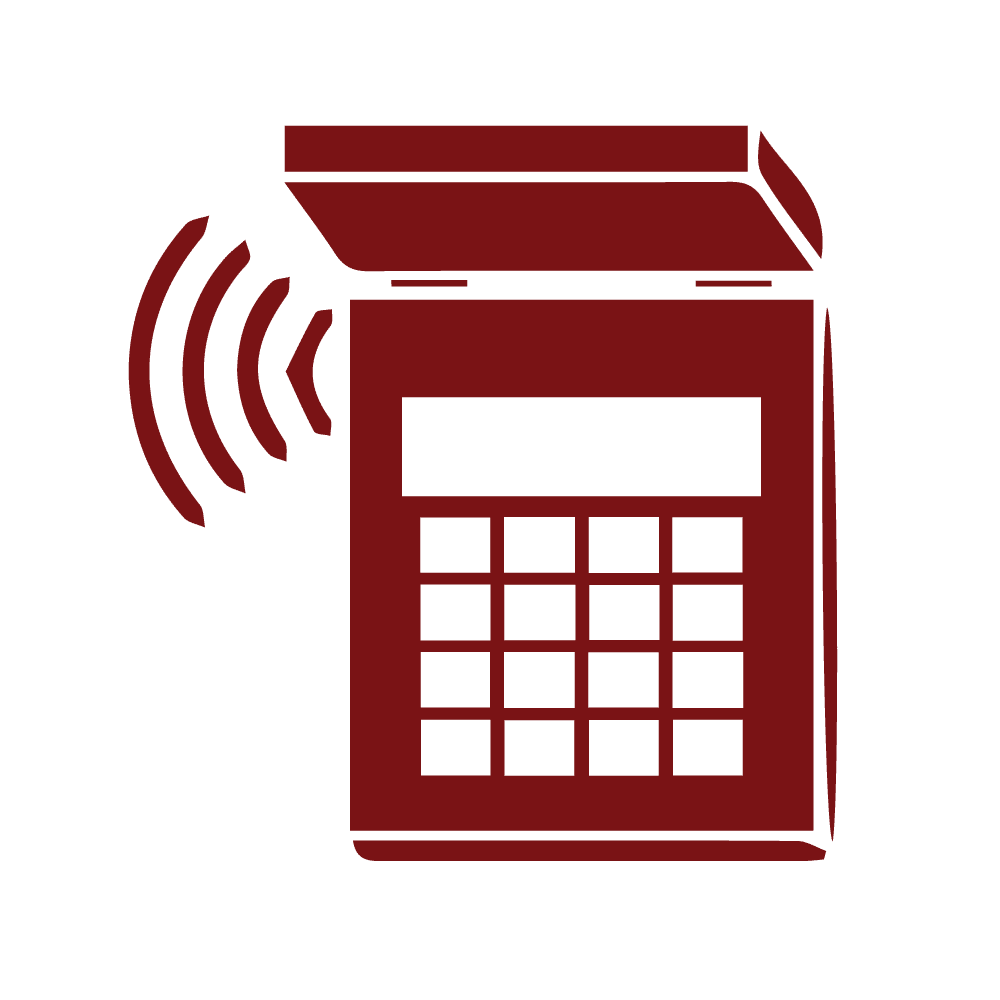 intrusion ALARM SYSTEMS
Minimize the risk of unwarranted entry with the help of our intrusion alarm systems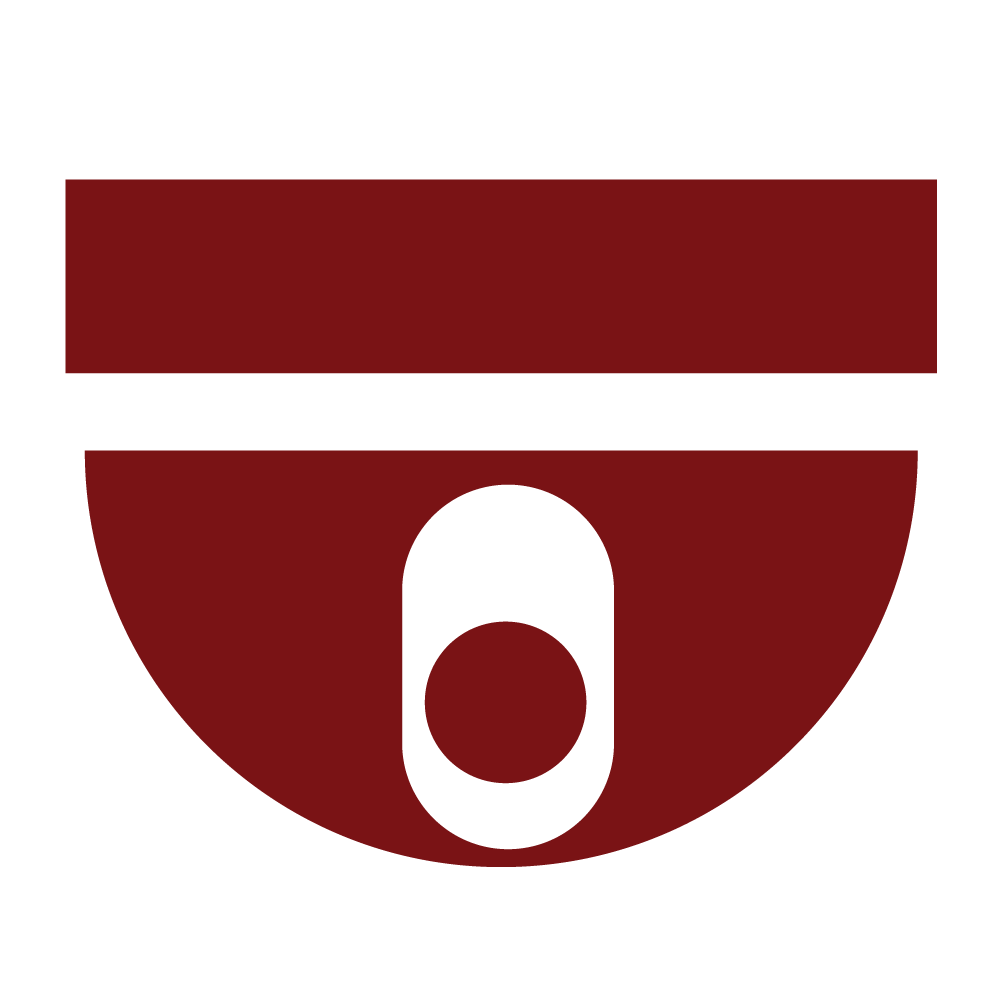 SURVEILLANCE SYSTEMS
Monitor your premises with our real time, night vision, wide angle or remote surveillance systems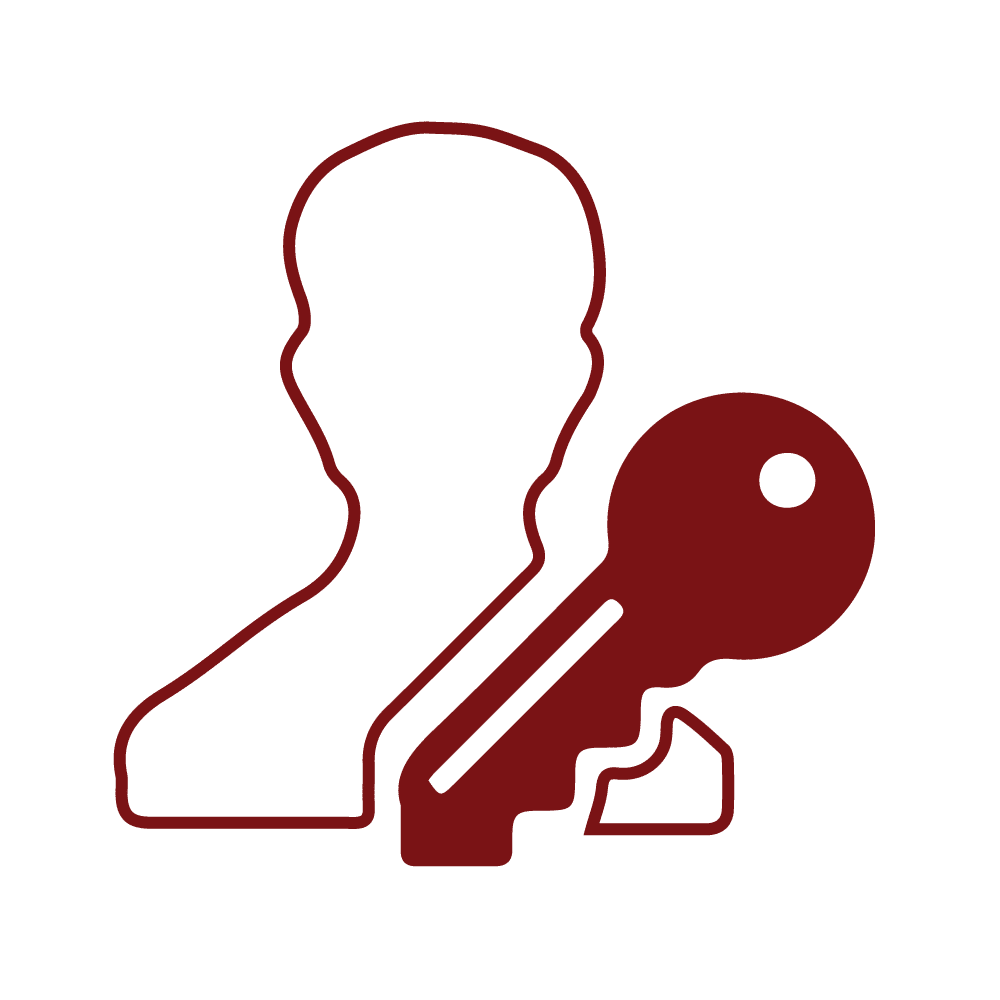 ACCESS CONTROL SYSTEMS
Easily create controls & manage access to restricted areas or grant touchless access to your storefront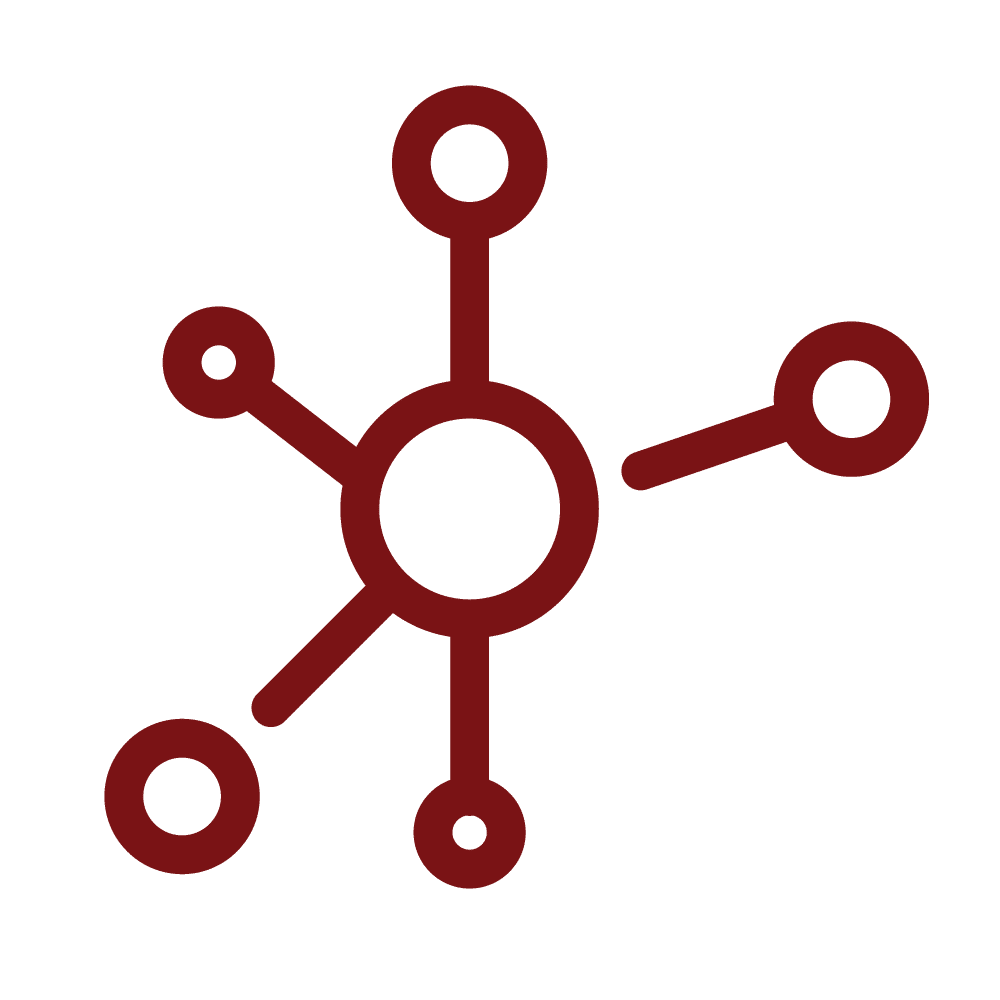 IT & NETWORKING
Our IT services help you manage network & wi-fi for all the devices in the store in a professional way.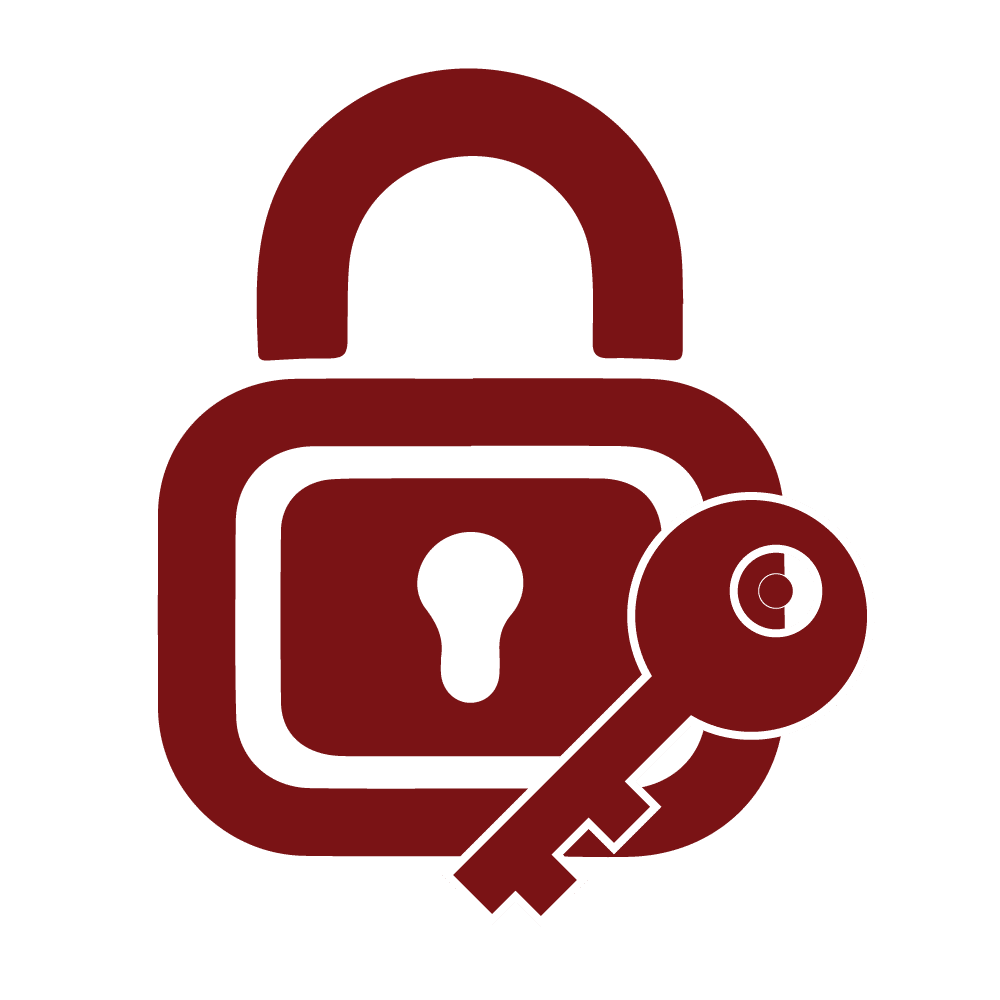 panic bars & lockdown solutions
Get emergency exits with panic bars in place , or upgrade your door hardware.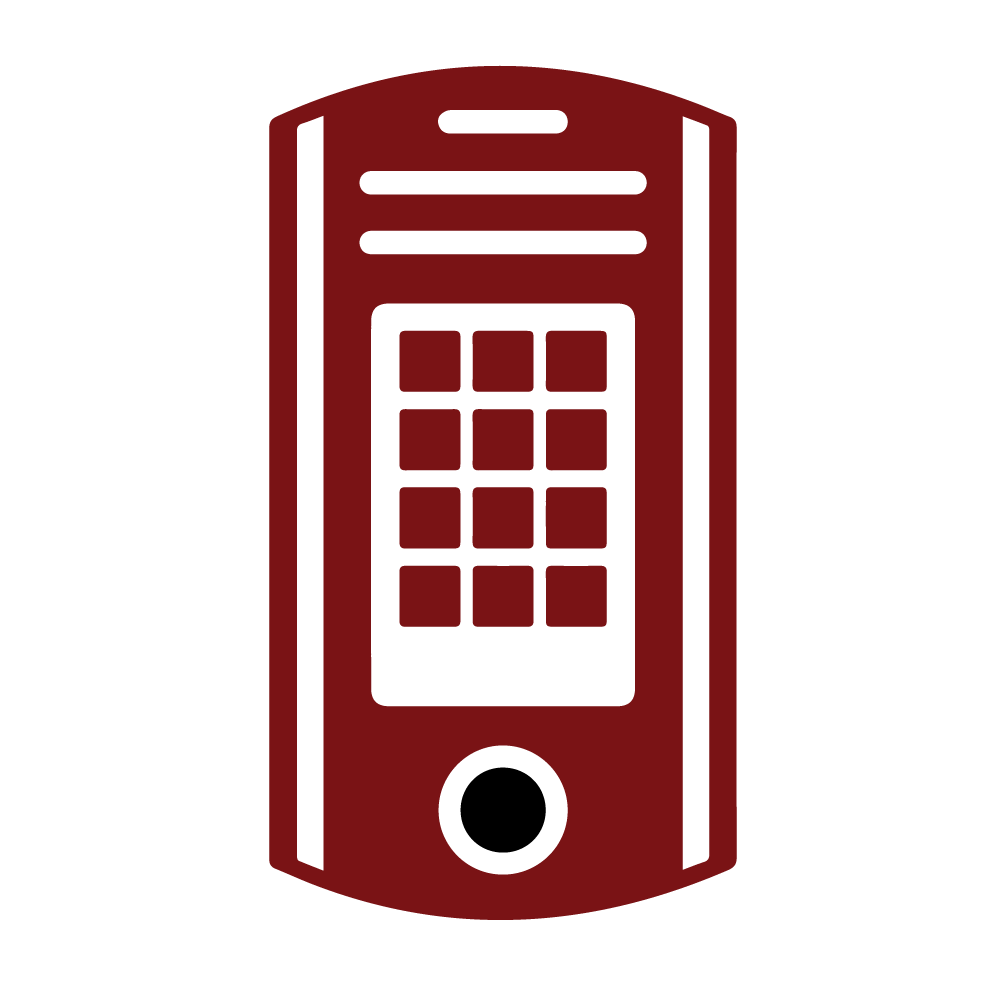 intercom SYSTEMS
Have connectivity internally as well as with visitors at your financial institution.
GUARD YOUR FINANCIAL INSTITUTION FROM THE THREAT OF INTRUSION
INTRUSION ALARMS, panic buttons & HIGH SECURITY LOCKS
Banks and Investment Firms can be a target to intruders. Everyone is familiar with bank heists and trying to protect your branch from such an occurrence is why we suggest our alarm systems and panic buttons. Installing intrusion alarm systems can help protect your branch from any sort of attempted burglary. If your branch is hit with a security breach, any sort of act of theft or violence, pushing the panic button will alarm your security office immediately. We are also an authorized Medeco dealer supplying high security locks for your institution.
As a bank or investment firm, there are many different departments in your building. Installing an intercom system can make it easier to talk to a certain individual or department. Even if a customer calls and they would like to talk to a certain department or individual, you can transfer them straight to who they would like to talk to.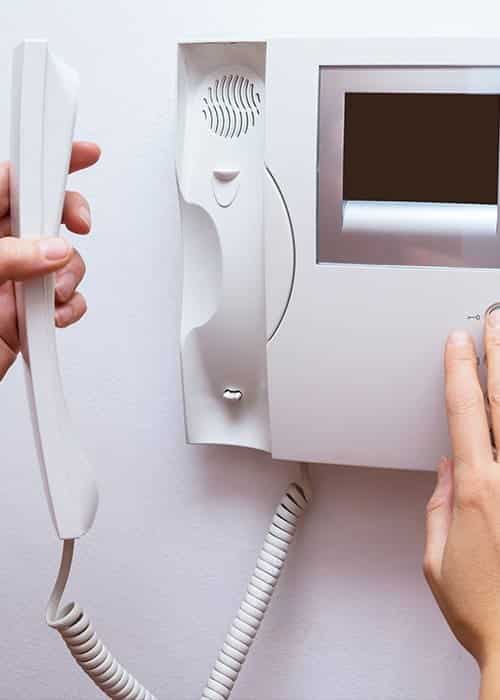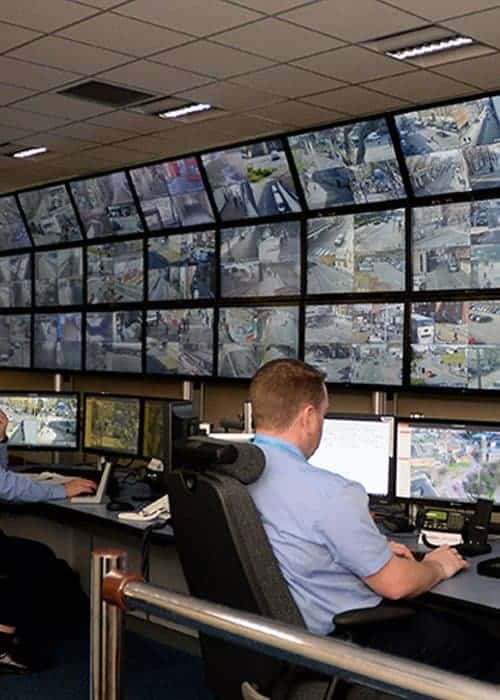 ULC 24-HOUR MONITORING SYSTEM
For your bank or investment firm, we also provide ULC monitoring. We install monitors to track all aspects of your building. The monitors report back to our offices, giving us 24/7 reports to help protect your finance firm better.
Easy to manage Access Control Systems
Area/ hierarchy based access control
Access Control systems are a key security product that banks and investment firms need to install. The first and foremost priority for banks and investment firms would be to protect resources such as money and account information as well as their employees. Access Control systems help with that protection as it allows only verified
personnel to gain access to the building as a whole or certain areas in the building. For example, if your bank or investment firm has some sort of deposit box facility, installing access control in that area could be a great solution to ensure that it is being protected.
Access control systems make sure that everything is centralized, hence making it easy
to grant or revoke access privileges. For a bank or investment firm, we recommend biometric access control or verified card access control systems.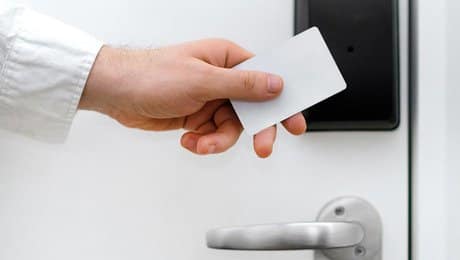 DIFFERENT TYPES OF ACCESS CONTROL SYSTEMS
There are many types of access control system that are available for your financial institution. We will recommend the ones that fit your needs of security and budget.
Years Of Experience In Providing Advanced Security Services
"high risk requires high security. let us sort that for you."
Andre Ankri
General Manager, UTS Group
SURVEILLANCE SYSTEMS for financial institutions
One thing that is very important in a finance related firm is constant monitoring. This is so that you can keep eyes open for any sort of unusual visitor to your branch or any sort of unusual occurrence. Consistent surveillance can be achieved by installing our variety of CCTV cameras. We also provide the Display Systems that will help you keep an eye on everything. Security cameras will provide surveillance of your building to the display systems we install. The live footage will be displayed on a system of multiple monitors to provide you with a view of all the cameras installed.
Installing Security Cameras are the very basics of running a financial institution. You want to keep track of every activity in the premises.
They can also help you keep records of employees, as well as footage can be
archived for future reference.
Building Advanced Security Systems
Banks and Investment Firms need a significant amount of security services and products installed to ensure protection of resources and employees. At UTS Group, we supply, install, repair, and maintain security products and services for such Finance branches. The quality of our services is unmatched for the past decade in Ontario.
Have a financial Institution?
Worried About Your Security?
Call Us today for a free security assessment:
BOOK A SITE VISIT OR REQUEST A FREE QUOTE