Universal AODA Washroom Requirements In Ontario
Understand the Code Compliance of AODA to meet Accessibility Standards in public washrooms and restrooms
Universal Public Washroom OBC Requirement In Ontario
Under Ontario Building Code (OBC)  has been revised and updated public washroom laws as per the society needs. The Accessibility for Ontarians with Disabilities Act (AODA) was added and it aims to remove any barriers or restrictions that people with disabilities face, with the goal of making Ontario accessible to everyone by 2025. The AODA standards became law in 2015, and by 2025, all organizations must comply with this new set of guidelines.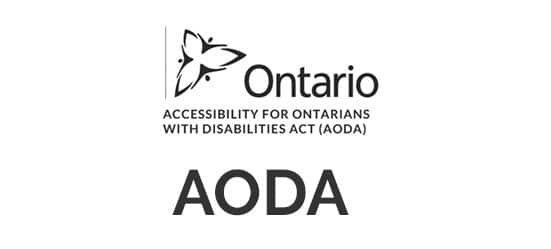 Is AODA Applicable To Me?
If you answered yes to any of the following questions, you are subject to the AODA. You may check 
Do you offer goods, services, or facilities?
Do you provide lodging?
Do you own a building or premise that others use?
Do you hire any people from Ontario
To comply with the act, you should improve your handicap washroom facilities and install universal washrooms in the building.
What conditions must I satisfy?
All public access corridors must have highly visible fire alarms, and all smoke alarms in residential situations must also be visible.
Elevators or otherwise barrier-free access should be provided between stories in every building.
At a variety of structures, automatic or power door operators are available.
Everyone has easy access to swimming pools, spas, and other places.
Public seating areas with easy access in theatres, town halls, and places of worship
Barrier-free washrooms and toilet facilities.
I already have a property. Do I Have to Adhere To These New Rules?
The size of the building you possess or what your future intentions are for the building you own or manage will all depend on this. These specifications must be kept in mind when constructing new structures, and this will be reflected in the blueprints and design. If you own or oversee a facility that is preparing for significant renovations, you must take these new standards into account. Anything bigger than 300 square feet is considered a major renovation. You shouldn't worry about following these rules  if the building is not having any repairs or if the modifications are smaller than 300 square feet.
Need to meet the requirements for a universal washroom? Do you need an on-site inspection? Get in touch with us and learn more about why UTS Group is a leader in the automatic door segment.
What is Universal Washroom?
Installing universal washrooms is one of the requirements in the new guidelines. These things include:
Washrooms should be placed on a path of passage that is barrier-free, and this path must fulfil specifications for turning room, doorway and corridor widths, grab bars, and universal bathroom signs / signage.

Power-operated doors should be available at all restroom entries.

Mounting height for soap dispensers, sinks, and towel dispensers so that anybody can access them.

Grab bars that may be used on either side of the room by folding up or down.

An l-shaped grab bar so that people may use these to sit up and down.

Clear floor area of a large enough size and dimension that people with wheeled mobility devices can turn around well. mobility devices can turn around well.
Learn More
Accessible washroom requirements in Ontario
If you own a business or have a workplace in Ontario, you should comply with AODA washroom requirements and follow the new guidelines as per public washroom laws. Barrier-free toilets have to be included for every three floors and one universal bathroom in all single-storey buildings. Other provinces like British Columbia, are also working towards for improving accessibility and inclusiveness. A barrier-free washroom will be a necessity in the future.
Other Industries We Serve
Sectors that need advanced integrated and automated security solutions. A stepping stone to keeping Canadian business and commercial properties more secured and protecting against unseen damages and threats.
why Access Control from UTS Group?
Top Access Control System Installers and Suppliers in Ontario, British Columbia, Alberta & Quebec


Professional Team of Expertise

We guarantee satisfaction – Over 10k happy clients

Installations and Maintenance across all Industries. 

 

Highly Customizable
UTS Group provides security solution that uniquely handles installation, maintenance, supply, integration, and customization.
integrated security solution