Integrated
Security
Solutions
Services Across Canada
Trusted name for commercial security systems integrations
Get Your Free Quote






Security
Cameras
Access
Control
Intercoms
Aluminum
Glass Doors
Turnstiles
Automatic
Doors
Locksmiths
Best Security Systems Installers & Suppliers in Canada
UTS Group is ranked #1 in installing, supplying, maintaining  professional automated security systems for commercial, factories, construction sites, transportation and other industries by means of electronic and integrated security solutions. Install security systems from experts near your commercial property. With products ranging from access control, automatic doors, locksmiths, turnstiles, security films, keyless, fob systems intercoms and many more, all under one roof. To ensure a safe and secured environment, we offer our clients cutting edge and advanced security system solutions. We are highly professional and have the ability to devise expert security solutions across Ontario, Quebec and British Columbia. 
Choose Your Automated Security Systems
We have a wider range of automatic and integrated security systems that can help any industry and commercial property to integrate and upgrade their security systems. A wide array of security services helps us enable protecting every aspect of your commercial properties in Ontario, British Columbia, Quebec and Alberta areas.
What's Your Security Need?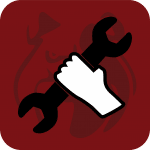 Our professional and expert technicians ensure the process of installation of security systems is simple and secure.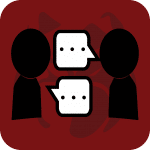 To understand how would one make a specific industry more secure, we provide consultations in security solutions. 
Every commercial sector and industry is unique, hence needs special security and safety systems. Secure and enhance your business, corporate place with a comprehensive, integrated automated security system. Here are the industries we deliver.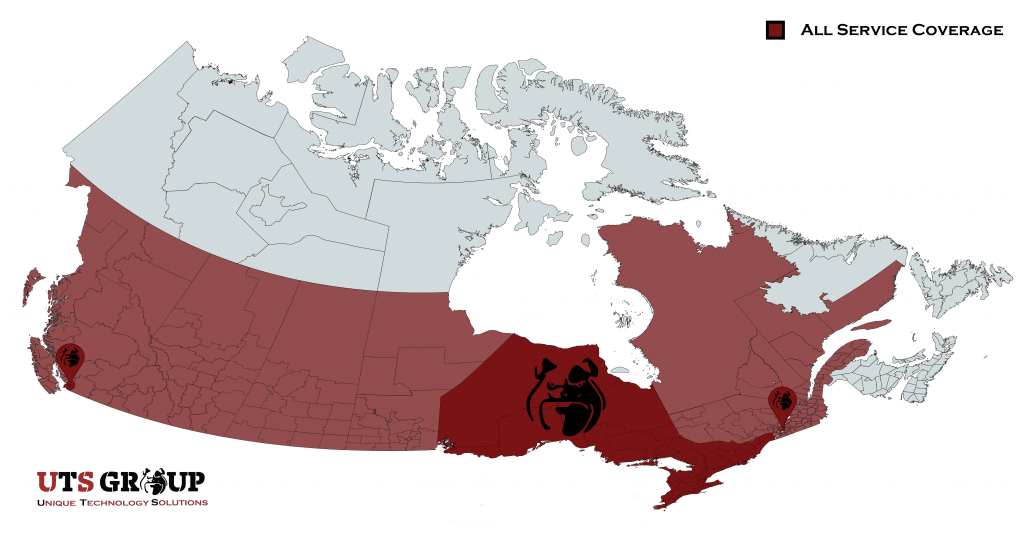 Best Security Solutions Across Canada
Unique Technology Solutions Group takes pride in its security consultation, installations and designing services in different locations. We are one of the leading all inclusive security services company in Canada. We take pride in being available with our services in provinces like Ontario, British Columbia & Montreal .
Now Serving in Calgary, Alberta
Select Your Location
Experts With Certifications
Why Automatic Security Solutions from UTS Group?
Passionate about technology, Unique Technology Solutions constantly provides cutting-edge smart  automated security solutions. Within a decade, UTS managed to be the top B2B commercial security systems installers enhancing security of businesses, commercial as well as multi residential properties. We still consider as just the beginning of the story as we continue to push the boundaries of installing and supplying security systems for a safe tomorrow.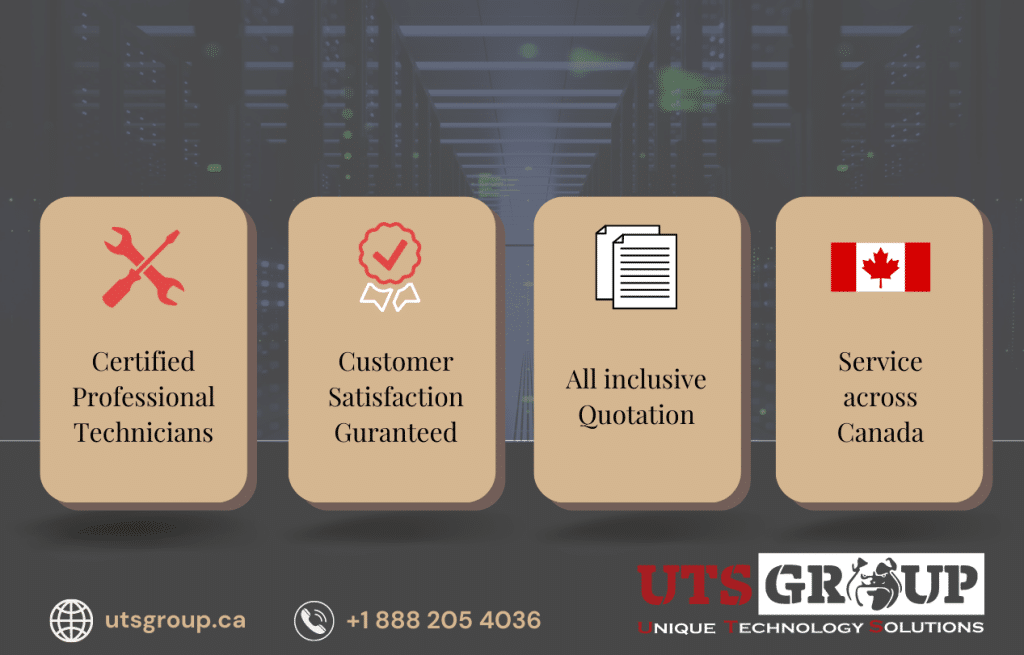 If you need a commercial security solution in Ontario, British Columbia, Quebec, get an all inclusive quote from the best commercial security system installing company in Canada.
Settle for nothing but the best security installation company
Being a security service provider with more than 1000 five star reviews, we strive to be the best advance and integrated security system installation company in Canada
We understand our clients' need and that has made us the best installation company in Canada. This is how we are ranked as #1 Advanced Security Solutions providers in Canada

We supply security systems across Ontario, Quebec, British Columbia and Calgary
Our goal is to make sure that you have high-quality protection for your commercial, residential and business no matter which part of Canada you are in.