The traditional lock and key security system have become ancient history in today's rapidly evolving security industry. One of the most significant innovations in the industry is the Keyless Access Control Systems. Here at UTS Group, we pride ourselves on moving away from the traditional and adapting more efficient and advanced systems for you.
For Businesses, the types of Keyless Entry Systems we offer are:
Main types of keyless entry system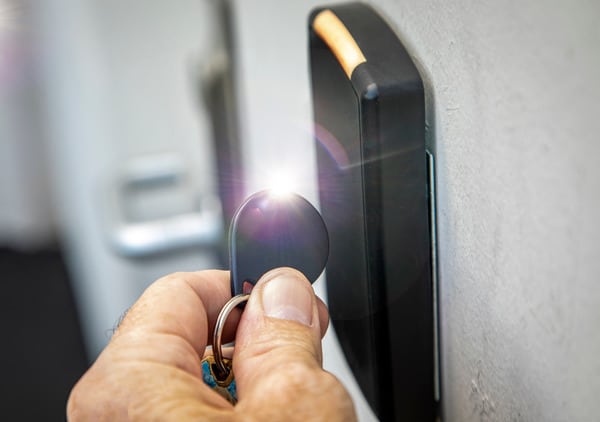 Here at UTS Group we customize your experience to suit your specific needs! These fob systems can be installed everywhere from small offices to large manufacturing plants, to deliver total security solutions for your commercial premises.
The system efficiently monitors and controls employees' physical access into one or more designated areas. Every entry or attempted entry is recorded and compiled into a report. All it takes is to swipe the smart card while facing the key scan reader in order to initiate door access.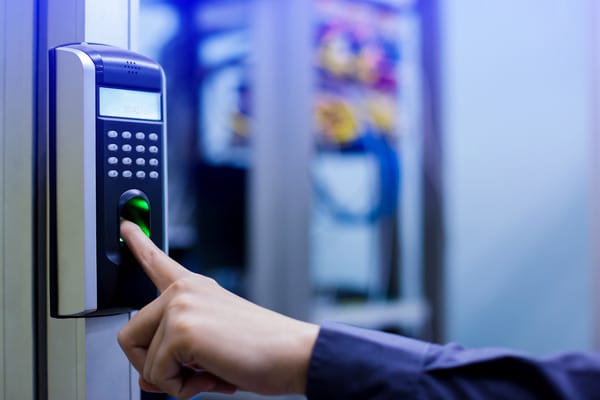 Every human being presents a set of physical, chemical, and behavioral attributes that makes them unique. Biometric technology aims at identifying those specific characteristics and measuring them for several purposes, including access control.
How to Choose the Best Keyless Entry System for You:
Choosing the right keyless entry system all depends on your requirement.
Keyless Entry Systems take access control to the next step. They provide both efficient and consistent security. At UTS Group, we supply, install, and maintain products related to Keyless Entry Systems for various industries. The quality of our services is unmatched for the past decade in Ontario.
Call Us Now +1 888-205-4036 - your partner 24/7
The mission of UTS Group is to provide one stop solution for all your advanced security needs. From installation, maintenance and repairs, count on the integrated security service for the best control of commercial or residential access.
Benefits of Keyless Entry Systems:
There are several advantages of adopting the keyless entry system instead of traditional keys. Among them, we can highlight safety, convenience, cost reduction, design, and integration with access control systems.
This model can quickly adapt to your commercial or residential building needs due to the different types of access devices. You can choose more restricted access control as well as open a door using a wave button.
Through the access control system, it is possible to restrict access to certain rooms, maintain access reports for people, give or withdraw access quickly through the management system and prevent people from copying the entrance key of your office or residential building.
We have several types of devices that, in addition to passing all the security necessary to your establishment, still adds to the place a touch of bold high-tech design.
For companies with a large number of employees or who have a very high turnover, entry through the keyless system helps to reduce the costs of re-keying mechanical locks.
UTS Group is the leading Canadian provider of advanced intelligent security systems serving Ontario. We have over 15 years of experience specializing in the selling, installing and servicing of Access Control Systems, Locksmith Services, Intercom, Systems Security Cameras and Automatic Door Systems. Not just this, we integrate all our services together in your premise. We offer our clients an effective solution designed to meet their unique needs and varying needs. Our emergency services are available 24X7 Your safety and security is our mission.