Self-Regulating Sliding Door Panel Glides Smoothly Past the Other Door Panel
Dee Horton and Lew Hewitt invented Automatic Sliding Doors and placed them for the first time on the market in 1960. Widely adopted in commercial and residential premises, this functional system is still appreciated till this very day since it serves multiple purposes. 60 years down the line, sliding doors are one of the best selling items in our inventory today. Automatic Sliding doors have now become an industry standard and UTS Group specializes in supplying, installing and maintaining the highest quality sliding doors in the market. Our self-regulating sliding door panel glide smoothly past the other door panel leaving a lasting impression on the visitors. Aesthetically pleasing glass doors give your entrance a magnificent finish and the option of our low energy doors save you a great deal of money. We also offer a wide array of automatic door solutions such as folding doors, Bi-folding doors, Telescope doors and much more to cater to our client requirements.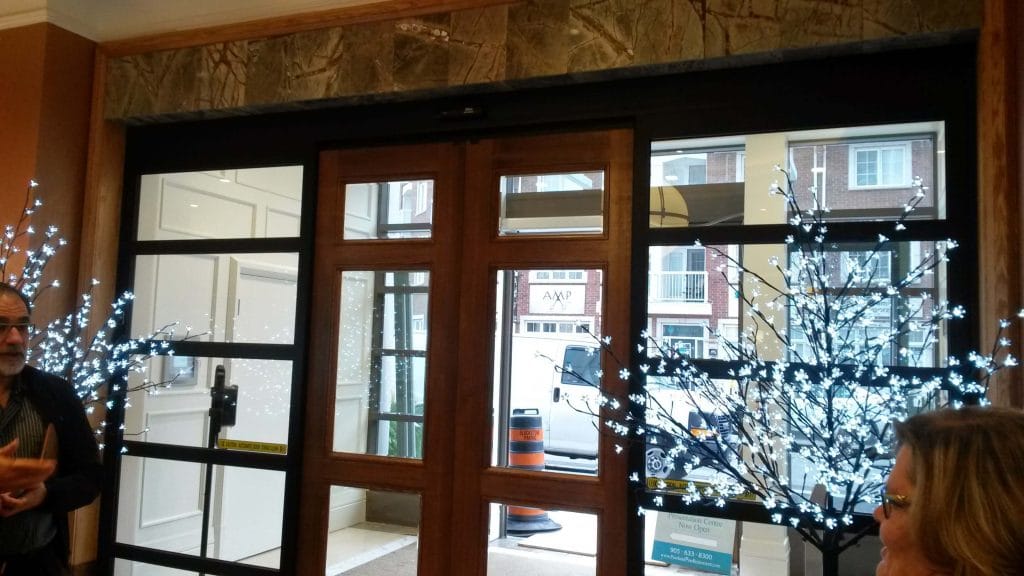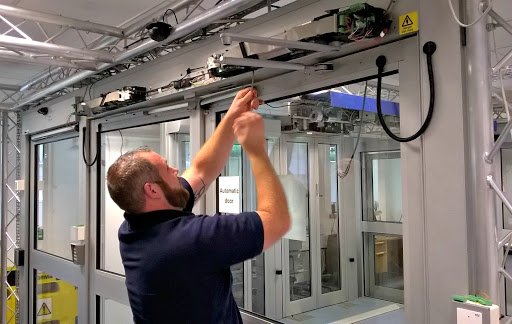 what are automatic sliding doors?
An Automatic Sliding Door grants hands-free access to its user. It mechanically slides in parallel to the wall whenever a pedestrian is standing in its vicinity. After a designated period of time, usually not less than 5 seconds, the door slides back again to its closed position.
how do automatic sliding doors work?
The device allowing the door to open automatically is called the operator or controller. It is usually placed above the door. Optical or motion detection sensors send signals to the operator in order to initiate the sliding action. The sensors, however, function only if a pedestrian is standing in the device's activation area.
The whole system is composed of:
An operator
A sensor
A gear motor
different usage of automatic sliding doors
Storefront doors
Disabled access doors
Office doors
Elevator doors
Hospital doors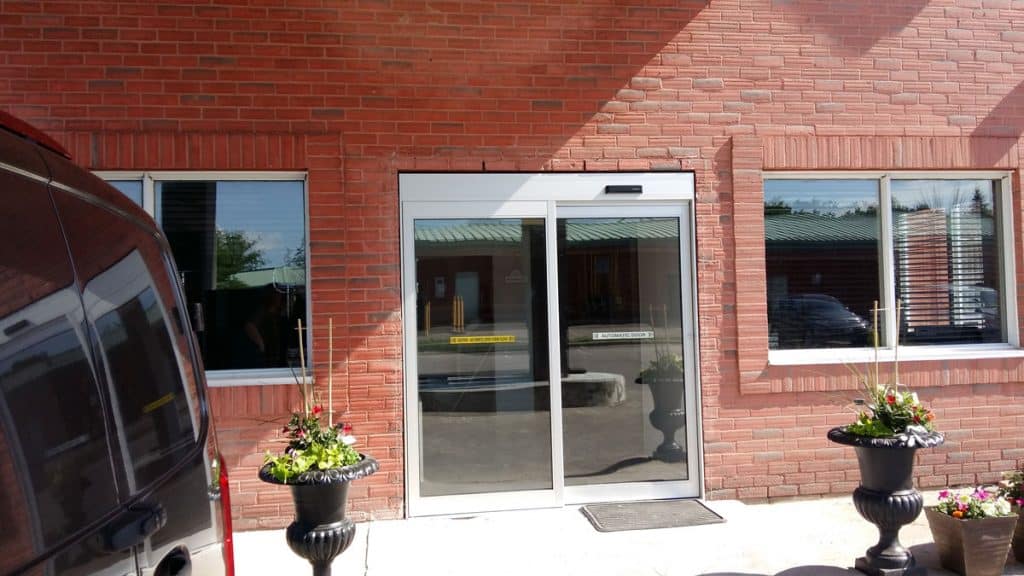 Pet doors
Patio doors
Pocket doors
Modern barn style doors
Closet doors
Pantry doors
Advantages of Sliding Doors
Other Industries We Serve
Sectors that need advanced integrated and automated security solutions. A stepping stone to keeping Canadian business and commercial properties more secured and protecting against unseen damages and threats.
Why Automatic Doors System from UTS Group?
Decade long experience and expertise


Professional Team to help you purchase the right safe & locker

Thousands of happy clients

Installation, Supply and Maintenance across all Industries. 

Wide Products as per purpose, industry to serve