7 Features of Video Intercoms for Buildings
In order to control front door entrance activities, more is required than just a static directory and doorbell entry systems. With visitor traffic only increasing, old-fashioned wired intercom systems might not be up to the task. For this purpose, many multi-residential property managers and tenants are looking for cleverer and more secure approaches to restricting entry to buildings
Things to Consider Before Buying Video Intercoms
Every commercial video intercoms have their own unique features and advantages. There are certain things to keep in mind before deciding the perfect entry system as per best cloud based door entrance intercom systems for buildings and businesses
Increased security – virtual key, pins, and passwords
Lasting Impression On Users
Any best video intercom system leaves a lasting impression on users in several ways. Hive buzzer intercom system for buildings and offices has a sleek and modern design that complements the aesthetics of the building or commercial place where it is installed. Thus creates a lasting impression on every user. Moreover, installing video intercom system like Hive is well-designed, user-friendly, and packed with advanced features which can leave a lasting impression on users, making it a valuable investment for any facility.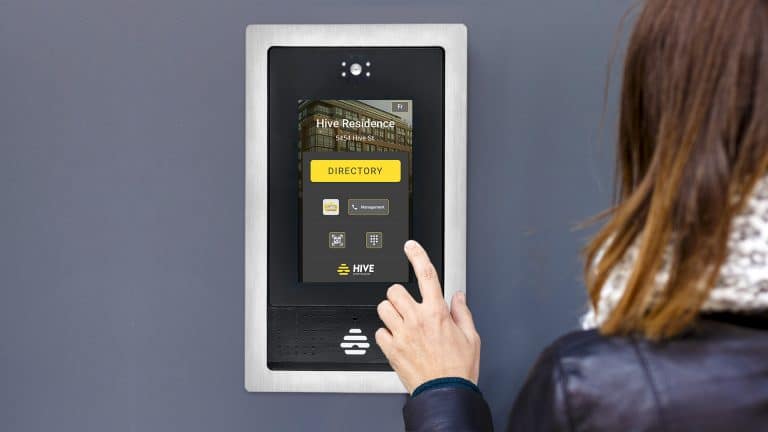 The cloud based system has a user-friendly interface which means it is very convenient to use. Using a video intercom like Hive is easy to navigate and understand. This can make the user experience smooth and enjoyable, leaving a positive impression on users that acts as a benefit. Get video calls right on your smartphone and ensure that you never miss a delivery when you are not home. Unlock the door entry systems & gate remotely using your smartphone. You can receive visitor calls, watch entry video, and allow or deny access from anywhere using the provider's smartphone app.
A Hive Video intercom system can be accessed with an app on any smartphone or desktop. An intercom system with app-based features provides an efficient and convenient way to manage access to a building or facility, while also enhancing security and safety for residents or employees. With app-based features allows for easy communication and control of access to a building or facility. 
With the app, users can remotely unlock doors, gates, or other entrances to a building or property. The intercom system includes cameras and microphones to allow for both visual and verbal communication between individuals at the entrance and those inside the building. The app sends push notifications to users when someone arrives at the entrance or if an unauthorized individual tries to gain access.
Increased security – virtual key, pins, and passwords
It acts as a preliminary layer of security by forcing visitors (wanted or unwanted) to have to dial or notify in, rather than just walking in. Cloud-connected video entry stations improve general security by allowing the building's residents to visually authenticate visitors before granting them access. The hardware has built-in video cameras that stream real-time entry footage or photos to mobile devices and browsers, safeguarding the building from trespassers and intruders. Video intercom systems also reduce porch piracy by preventing casual thieves and loiterers from entering the building by disguising themselves as delivery drivers.
A Hive intercom system with multi-language feature allows users to communicate in multiple languages, English, French and more. This feature can be useful in multilingual environments, such as apartments, residential buildings, hotels, hospitals, and airports. The intercom system can have a language selection menu that allows users to choose their preferred language. This feature can facilitate smooth communication between people who speak different languages and improve customer service in various settings.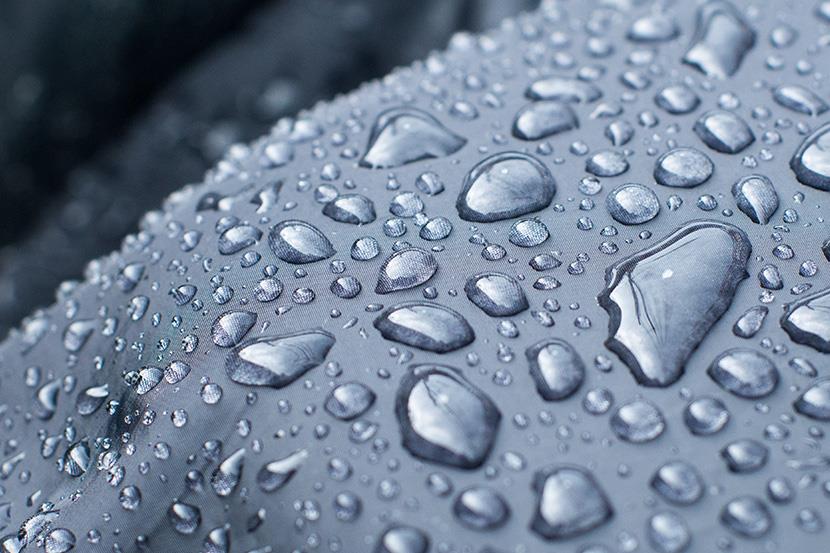 With its durable design, Hive can withstand inclement weather conditions and is perfect for outdoors. It is cloud-based system ensures that communication is reliable and secure, making it an excellent choice for businesses, schools, and communities. Hive is a water-resistant intercom system that allows for communication between individuals in a variety of environments. Their door intercoms system are waterproof and can function well in temperatures of -30 degrees Celsius.
A cloud-based video intercom is an intercom that operates and stores data in the cloud. Rather than uploading data — that is, all the information about your tenants and your apartment building — directly into the intercom, you store it all conveniently in the cloud. Cloud storage protects the data from theft, loss and tampering and allows you to access the video footage in case of any eventuality. You can choose how many days of footage you want to store and can always scale the storage limit. Older systems have on-board memory that is insecure and can only store a limited amount of data.
Unlike traditional intercom systems that rely on physical wiring, a cloud-based intercom system with cameras uses the internet to transmit audio data, enabling seamless communication across multiple locations. They are easy to install, use, and maintain, making them an ideal communication solution for any organization. Hence the option to opt for new commercial video intercom systems with door release is much viable than any buzzer systems.