Commercial Intercom Systems For Buildings & Apartments
Cloud-based video intercom systems is a wireless intercom that is definite plus for both the commercial and residential sectors. Video entry systems as the door phone of any premises like apartments or buildings are attached with a camera. This that helps identify the visitor at the entrance thus increasing the security. Commercial video intercoms are installed to know the intent before granting access. This is crucial not only for multi residential apartments and condominiums (condos) but also commercial and office buildings.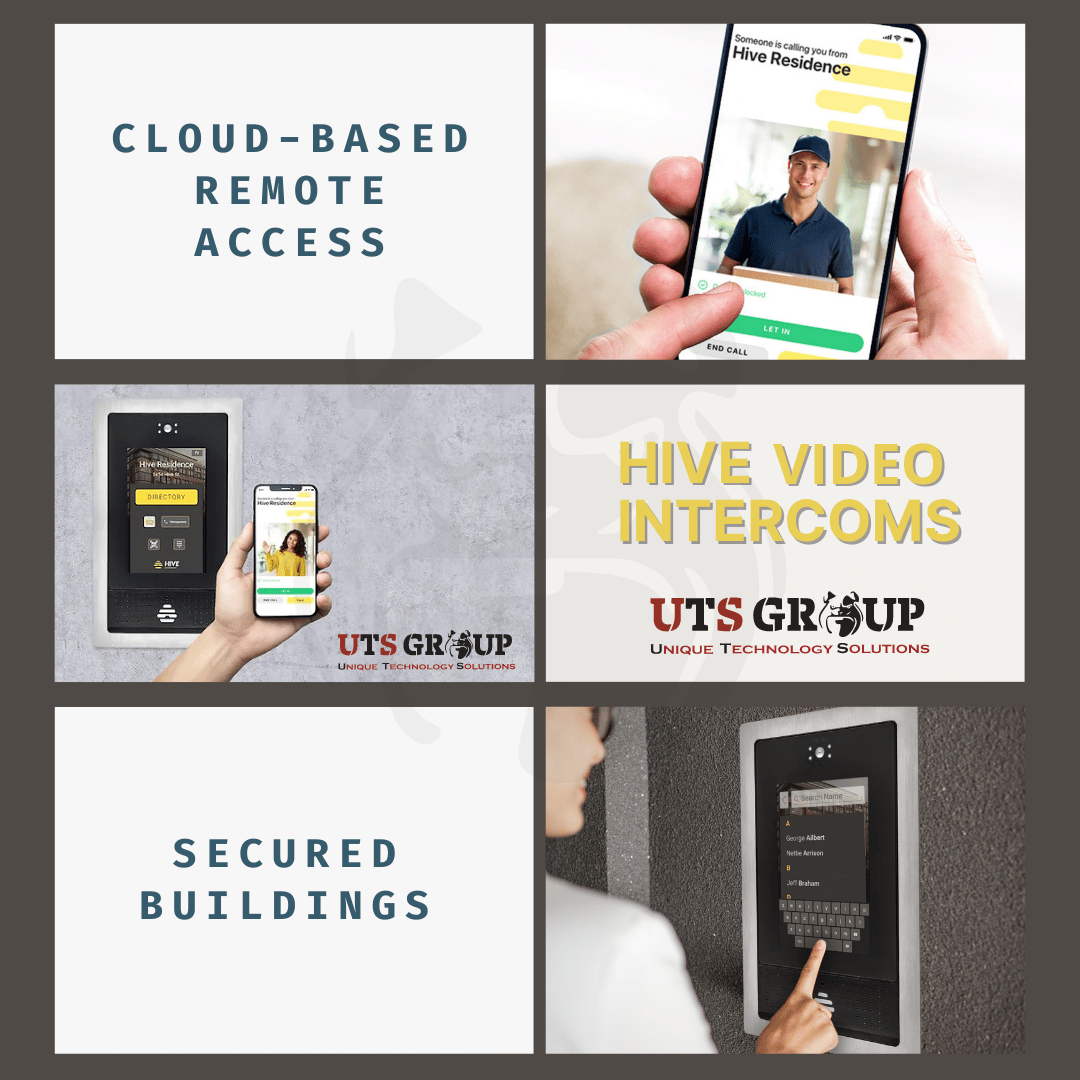 What is Cloud Based Intercom?
An intercom that works, stores and retains information in the cloud is known as a cloud-based intercom. Data such as details visitors, renters, timings etc. are directly stored in the cloud rather than being uploaded into the intercom. Hive Video intercom come with one such advantage of having installation of across Canada and is cloud based.  
Why Hive as a choice for cloud based video intercoms?
UTS Group is known for its security solutions across Canada. We understand and recognize the threats of a weak security in commercial and multi residential infrastructure. Hence we install camera intercoms with door release. Hive Intercoms are simple, smart & secure choice. Here are some reasons one should try Hive cloud based intercom solutions.
Types of Video Intercoms by Hive
Hive cloud based intercoms are consistent with best intercom solutions for buildings and apartments. Each commercial Hive intercom comes with a HD wide angle camera and a night vision camera which is perfect for any residential multi-tenant space. It can vary from residential space to commercial spaces.
The Surface Mount Video Intercom is a show-stopper at any door or gate when mounted in a wall or pedestal. It is 15" long, 8 inch high and 2 inches deep.
This intercom is prepared to resist even the worst weather, despite its attractive touchscreen design. You can be sure that your intercom is secure in the rain, snow, wind, or sun thanks to the weatherized shell that surrounds the surface mount screen. 
The surface mount lowers your installation costs while providing your tenants with smartphone-based property access, as it doesn't require pricey building wiring or in-unit gear.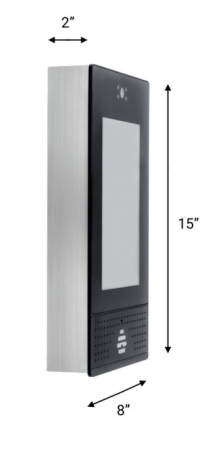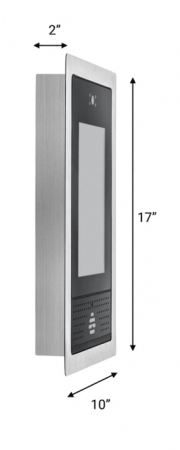 A beautiful sleek look. The flush mount sits inside the wall and flush with it. Ideal for drywalls. This intercom makes property access for your residents simpler and guarantees they never miss a visitor or delivery again when used in conjunction with our robust mobile app. Additionally, running building wiring or installing in-unit gear won't be a headache or cost.
Flush mount is 17" long sleek looking cloud-based video intercom with 2" deep and 10" wide. These dimensions fit the purpose of being attractive as well as clearer video 
Features Of Commercial Intercoms for Buildings
With the cloud-based video intercom system, it's finally easy to manage your apartment building and keep it secure. Now do you see why everyone's raving about the cloud based system?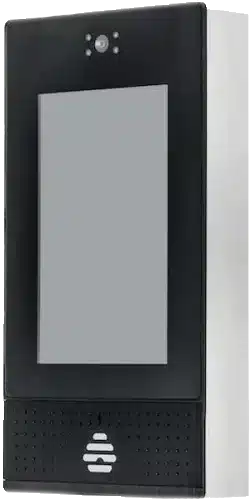 Increased Security - Virtual Key, Pins and Passwords
Advantages of Hive Intercoms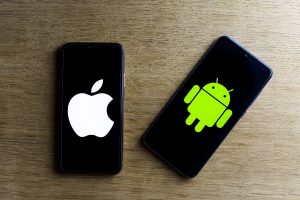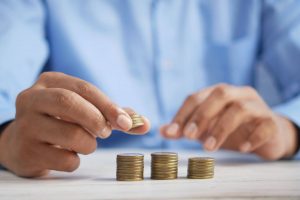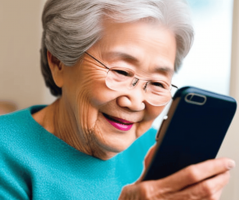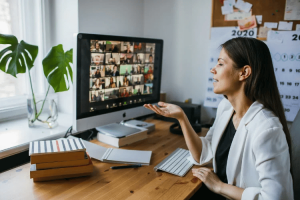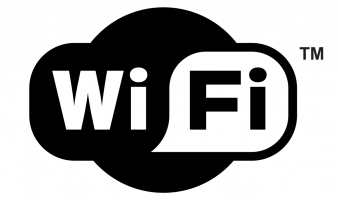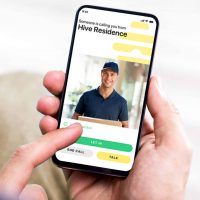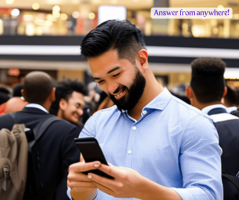 Choose the Correct Intercom
While buying from various options there is a chance we end up buying the wrong option. This comparison table between hive video intercoms and Other standard intercoms can assist you in buying as per your need. 
Touch Screen Vandal Resistant
Touch Screen Vandal Resistant
Maintain Entry Records of Residents
Maintain Entry Records of Residents
Bulk Notifications through Email and Push Notifications
Individual notifications for multi connected system
Integrated Property Management
Integration and installation cost can be higher for entire property management
Unlock Using Face Detection
No Face Detection Only Pin Pads
Avoid unwanted guests like intruder
Cannot identify the person prior
Reduced Monthly Costs due to cellular Internet/ Wifi Based Deployment
Higher monthly cost after installation
Master Key Access Designed for Post Office Deliveries
Cloud based Integration – Wireless
Wired IP Intercom Service
Grant Access via Mobile App/ Phone Call
Grant access only when through landline phone
Route calls to multiple residents within a premise in parallel
Individual Calls to people inside the premises
Support regular phone and landline calls
Only landline no smart phone support
Remote unlock and door release
Access through only a certain defined distance
Customizable access code for each unit
Single one time code, Can Only be Customized by Management
User Friendly Directory with Touchscreens
Traditional Pin Pads with no Touchscreens
Why Intercom Systems From UTS Group?
We are a advanced security solutions company at core and we recognize the threats of a weak security in commercial and multi residential infrastructure. 
Our customers' data privacy is most important to us and 
this is why we designed our infrastructure with security 
in mind, right from the beginning. 
We use industry best practices and standards to make sure that our customers' data is safe and secure. We pride ourselves for our secure infrastructures. This is what sets Hive Intercom apart from the rest.