We supply, install, repair and maintain building and office automation services that aim at reducing the risk of Covid19 spread. The times are changing rapidly and so are the needs to adapt. Businesses are constantly figuring out ways to deploy necessary safety measures while they slowly slip into the reopening phase. While we have constantly been monitoring the evolving situation and taking necessary steps at our end.
Our experts have curated a preventive guide to protect your employees and customers from the Covid-19. It comprises three main aspects: Protection, Automation and Detection.
PROTECTION
Under this aspect, we suggest the installation of customizable Plexiglass protective screen. It acts as a germ shield to safely distance people from each other, especially where there is a high rate of human to human interaction. In addition to this, installation of the social distancing signs, circles, squares and lines also helps reinstate the law and remind people to maintain a safe distance from each other. The Protection guideline helps in the normal continuity of your business operations, while a healthy and comfortable environment is maintained for your employees as well as customers.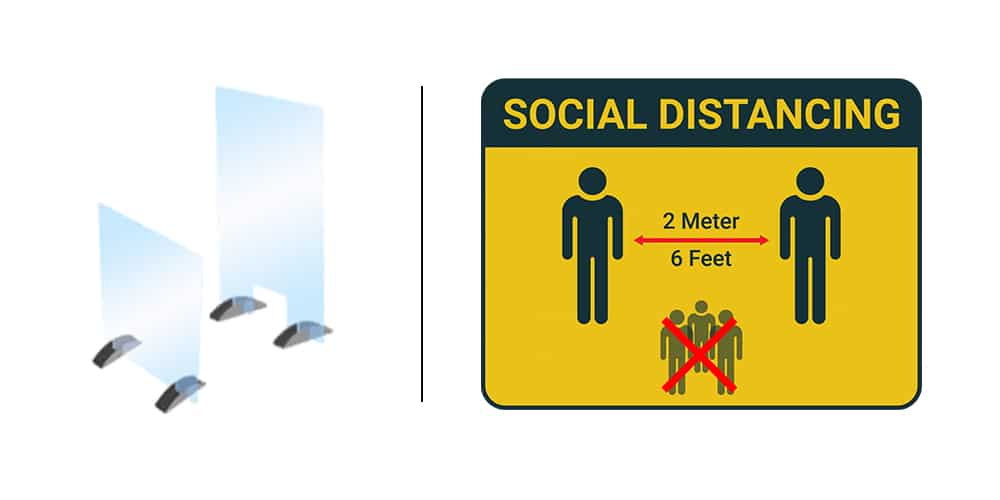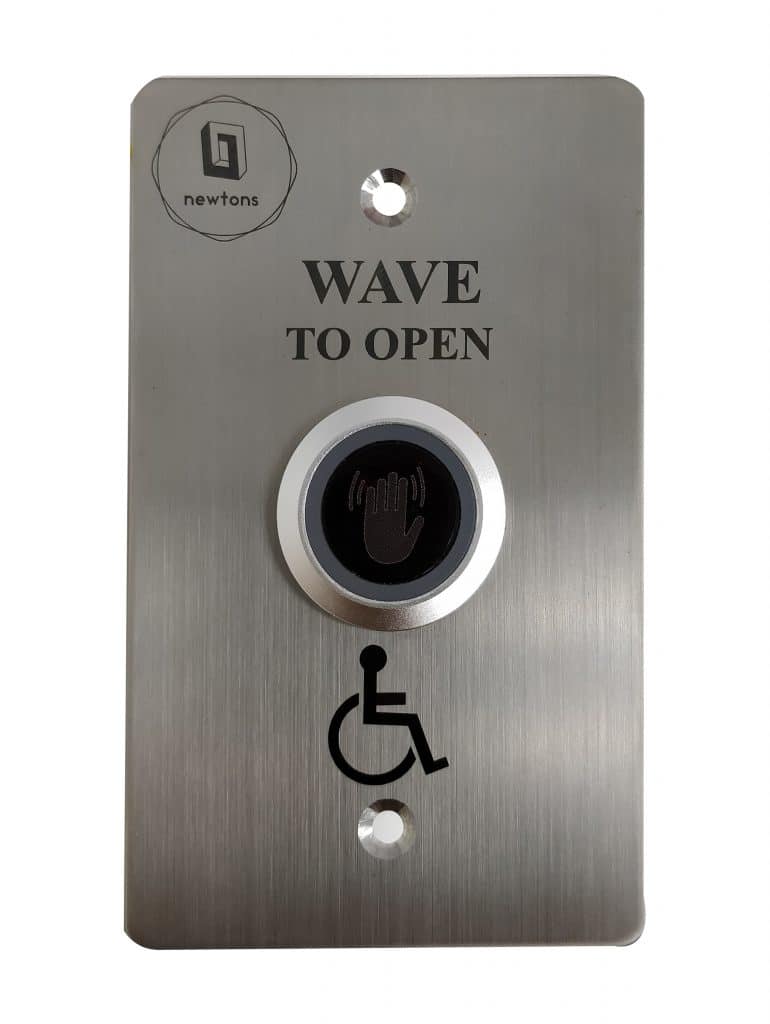 AUTOMATION
Door handles and opening buttons are one of the most touched surfaces in public or business spaces. Constant use of these surfaces makes them contaminated, adding to the risk of spread of the virus. We suggest a touchless environment and provide you with services to tackle your automation needs. Our automatic hand sensor switch acts as magic and opens doors with just a wave of hands. We also provide fully automatic sliding doors that open and close with the help of movement sensors. They don't just provide agility and great operability, but also help achieve the best hygiene conditions.
DETECTION
We have upgraded our facial ID technology to adapt to the new needs. Our new Detection solution involves cameras that measure the accurate body temperature and also detect if a person is wearing mask, all in a matter of seconds. You can also use the face recognition function to identify your employees and the audio-visual mask reminder to make it more interactive. It provides the necessary initial screening and also reminds them to wear their masks, reducing the risk of the spread. Additionally, we provide thermal cameras and readers that can detect the temperature of the people entering your business space.
The new normal could be exceedingly difficult to get used to and the task of reopening might seem daunting. With our P.A.D. Guide and new solutions, you could get many steps closer to getting your business back on track and ensure future protection as well. Our premium services provide you with wholesome solution in these unexpected times and we have got your back 24X7 on an emergency basis.