We offer security DVRs offer cutting edge technology with advanced security features such as motion recording, real time recording, and high definition recording. With 4 channel, 8 channel, 16 channel and even 32 channel options, we install a security recorder to suit your needs. Our Recorders are designed for use with analog security cameras. They use siamese BNC cabling that provides both video and power for flexible and easy installation. NVRs are equipped for wired IP security cameras. They come with built-in Power-over-Ethernet (PoE) ports for simple single cable camera connection. Access your live streaming video from the DVR or NVR on a wide range of Internet-capable smartphones and computers.
Network Video Recorders (NVR)
An Network Video Recorder (NVR) is an network attached storage device that connects multiple IP cameras simultaneously and enables footage that is streamed from the connected IP camera(s) to be stored/recorded in digital format on an internal hard disk drive. An NVR can be managed remotely via LAN or over the Internet, enabling the user to view, manipulate and manage the video from any IP connected device, including desktops, tablets, mobile devices etc.
Network Video Recorders vs. Digital Video Recorders (DVR)
It is important to differentiate between DVRs and NVRs, as both are often termed 'digital'. A DVR digitally compresses analogue video feeds and stores them on a hard-drive, the term 'digital' referring to the compression and storage technology, not the transmitted video images. The DVR therefore has to be located near the analogue feeds. In contrast an NVR stores digital images directly from the IP-network.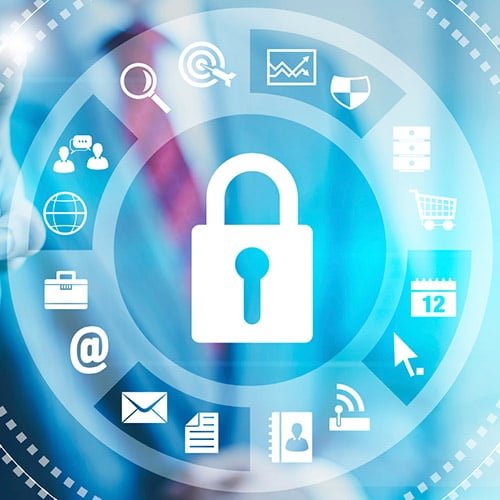 Record and storage all of your IP Camera's digital footage with a Network Video Recorder (NVR)
Our range of video recording solutions, together with network cameras, offers a complete network recording solution. Features include video management software with recording capabilities, video monitoring, recording and event management functions for multiple network cameras.
UTS Group offers a full suite of video storage products ideally suited to a variety of applications and requirements.
Aimed at the smaller enterprise, standalone network video recorders (NVR) can accept video from multiple network cameras located in local or remote sites without turning on a computer. Each recorder can be fitted with two removable SATA disks up to 3TB in capacity to store recordings from multiple cameras using Motion JPEG, MPEG-4 or H.264 streaming technology.
Affordable, scalable network attached storage solutions enable convenient central video storage that can support up to 18TB of raw capacity. For large-scale video surveillance applications, built-in RAID protection and scalability to future-proof your storage investment.
A Network Video Recorder (NVR) is a video recorder that is connected to your computer network and records video footage from the IP cameras also connected to that network. It allows you to manage an IP camera system via existing computers and IT hardware.
A NVR is different from a network-capable DVR in that a DVR is for use with analogue CCTV cameras that must be physically connected to the DVR itself, whilst a NVR is for use with IP cameras and records video from the cameras via the network without need of a direct connection between the IP cameras and recording device.