We supply install, repair & maintain Balanced Sliding Doors all over Ontario. In the past few years, Automatic Doors have become quite popular and are preferred for installation in almost every commercial place such as gyms, offices, airport or shops. When you visit any commercial location, the very first thing that you notice is the door. Automatic closing and opening really make an impression on the customers because they make it easier to enter or exit the premises. They play an important role in making a business more convenient to access, less hectic and power efficient.
If you are looking to change your commercial property door, then you should opt for latest technology based automatic Balanced Sliding Doors. Similar to other automatic doors, they offer a variety of benefits that most of the business owners desire.
Whether you like a wide entry or sleek modern design, just have a balanced sliding door installed and get ready to make a great impression on your visitors. Despite being a great addition, they also offer convenience and style to make your space truly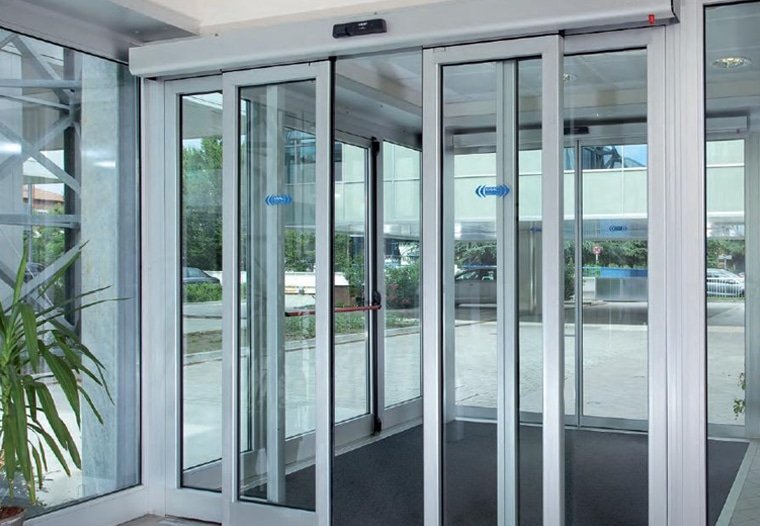 Benefits of a balanced-sliding door
Balanced sliding doors are easy and quick to open, so that, you can have a convenient entry without struggling against the heavy-weight doors.
Even the mechanism and construction of these automatic doors are heavy as compared to others, which further improve security without compromising accessibility.
Balanced sliding doors allow an additional amount of natural light to come in as compared to other simple doors. Apart from this, they let your commercial space stay warmer in winter and cooler in summer.
Not only this, sliding doors are simple yet stylish. These balanced sliding doors have a sleek appearance and come in multiple styles and colour choices so, you can enjoy by getting one to match your office.