Security Cameras Monitoring
Security Cameras Monitoring
Are you someone who has recently installed Security Cameras but does not have the time to keep track of the surveillance footage? That problem can be solved through Security Camera Monitoring! At UTS Group, we provide our customers with ULC 24/7 Security Monitoring.
Verified surveillance monitoring
At UTS, we provide ULC certified security monitoring in two ways:
Professional Monitoring: We install monitors to track all aspects of your building. The monitors report back to our offices, giving us 24/7 reports to help protect your property better. The monitors can provide interior and exterior surveillance to us, and they report to our offices 24 hours a day, seven days a week.
Self Monitoring: We install security systems that allow you to monitor your property yourself through monitoring software.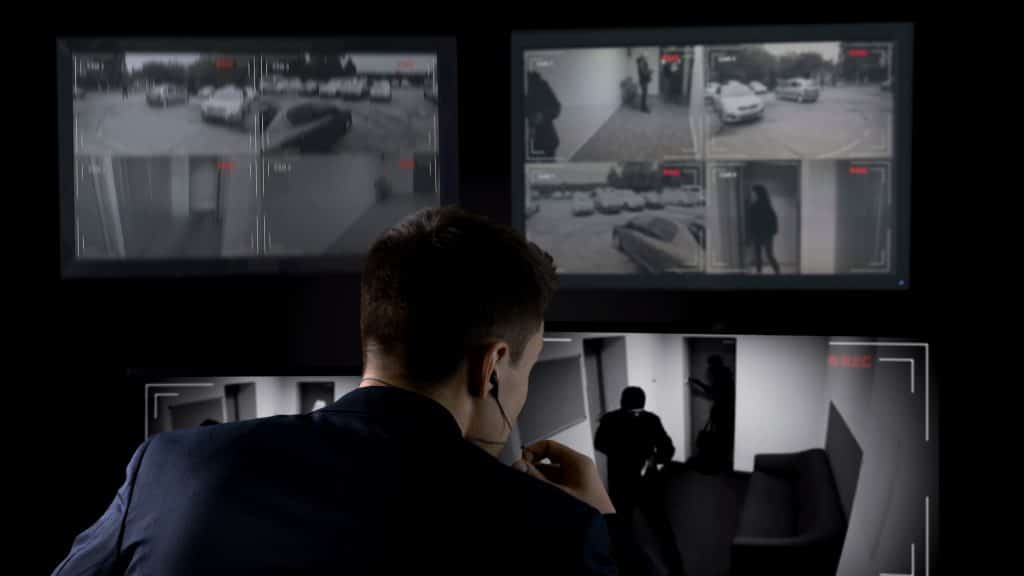 Call Us Now +1 888-205-4036 - your partner 24/7
The mission of UTS Group is to provide one stop solution for all your advanced security needs. From installation, maintenance and repairs, count on the integrated security service for the best control of commercial or residential access.
Benefits of Security Camera Monitoring
When we say 24 hours a day, 7 days a week, we mean it! Your property will be monitored at all times!
Quick access to events recorded by the security system and easily share clip with staff or authorities.
Quick access to events recorded by the security system.
Quickly monitor everything that happens on-site using your mobile device or computer. Also, count on security professionals monitoring the site 24/7.
Receive alert notifications on your device triggered by the system.
keeping your site under surveillance 24/7 helps to prevent theft, loss and avoids vandalizing the location under surveillance
UTS Group is the leading Canadian provider of advanced intelligent security systems serving Ontario. We have over 15 years of experience specializing in the selling, installing and servicing of Access Control Systems, Locksmith Services, Intercom, Systems Security Cameras and Automatic Door Systems. Not just this, we integrate all our services together in your premise. We offer our clients an effective solution designed to meet their unique needs and varying needs. Our emergency services are available 24X7 Your safety and security is our mission.