Residential Access Control
Manage and control who enters the premises of your residential building
Residential Access Control
Residential buildings are home to many families and households and protecting these buildings is a responsibility of every property manager. Whether you're managing a condominium or rental apartments, we are here to have your back. Count on UTS Group to sort all your Access Control needs by supplying, installing, and maintaining the security portals at your residential property. Our services expand to all over Ontario and our experts have deep technical knowledge to make your journey with us as seamless as possible.
What is Residential Access Control?
Residential access control comprises of security systems that help you keep unwanted visitors at bay. Safeguard your residential property and protect your most valuable assets by installing a security barrier at the main and inside entrances. It provides security solutions on several levels. Let us walk you through the process.
Residential Gate Access Control
The first step to any residential security is to control whoever passes through the main gate or the parking gate. Every resident has a remote control, a key fob, or a card that would allow them to authenticate their identity to the reader. Otherwise you can grant access to your visitors whenever you see fit.
Residential Door Access Control
Now that you have secured the main entry of your building, it is time to secure the rest of your premises.
Control Access to Shared Amenitifies
Add an access portal to simply control certain access points like gyms, pools, party rooms, laundry rooms and other such areas. This will ensure that only the individuals residing in the building are using these amenities, with no outside advantage takers.
Control Management Access
There are certain parts of the building that you only want authorized people to access, such as the members of the management team. Secure areas like the rental office, concierge, electric rooms, building storage, etc. with this form of residential access control.
Components of Residential Access Control Systems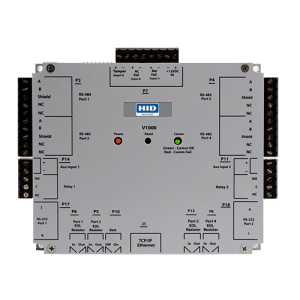 Installing a basic access control system will require the following:
An access control panel
An automatic gate or door
A reader installed near the entry
Locking hardware such as electromagnetic locks
The system is flexible, you can customize your experience in a way to fit your every need. Worry no more of curious and ill-mannered visitors or simply in case you might have workers or helpers around. Residential access control systems have become a standard security solution. At UTS Group we offer you peace of mind at affordable prices. Contact us today!
Industries we serve Automated Security
Every industry is unique and special in its requirement for security and safety systems. Secure and enhance your business with a comprehensive, integrated automated security system. Here are the industries we serve to.
why Access Control from UTS Group?
Top Access Control System Installers and Suppliers in Ontario, British Columbia, Alberta & Quebec


Professional Team of Expertise

We guarantee satisfaction – Over 10k happy clients

Installations and Maintenance across all Industries. 

 

Highly Customizable