Handicap Accessible Doors
Automatic Handicap Doors & Handicap Door Openers Installation Toronto by UTS Group
UTS Group offers the high-quality automatic handicap accessible doors and handicap accessible door openers installation services in the Greater Toronto Area (GTA), Canada. We install a variety of handicap doors such as handicap swing, handicap sliding doors, handicap revolving doors, handicap ICU doors, handicap telescope doors, handicap residential doors, apartment handicap doors and handicap washroom doors with different shapes, finishes and designs. We can design the handicap doors as per our customers' requirements.
Besides the handicap doors installation service, We install the handicap door openers and push-button door openers. We can also transform your regular doors into handicap doors with handicap door openers.
As per AODA act, all the government buildings, hospitals, malls, schools, airports, banks, metro stations and other commercial organizations need to make the entrance easily accessible for the disabled.
Handicap doors provide efficient ways to give freedom of movement for the disabled. A Handicap accessible door unbolts the door opens it and closes it automatically.
Based in Greater Toronto Area (GTA), Canada, UTS group has dedicated, skilled and experienced professionals to install the handicap accessible doors. We have different varieties of automatic handicap doors.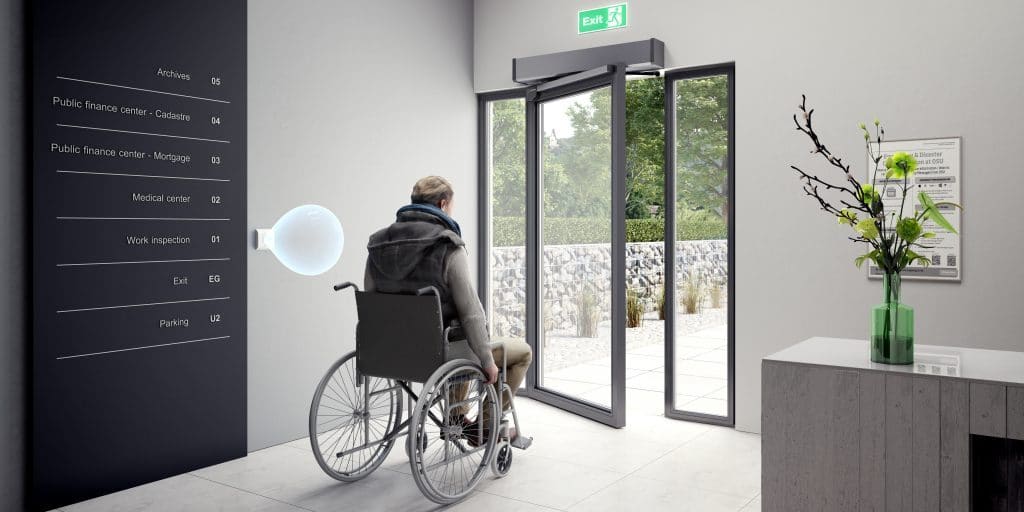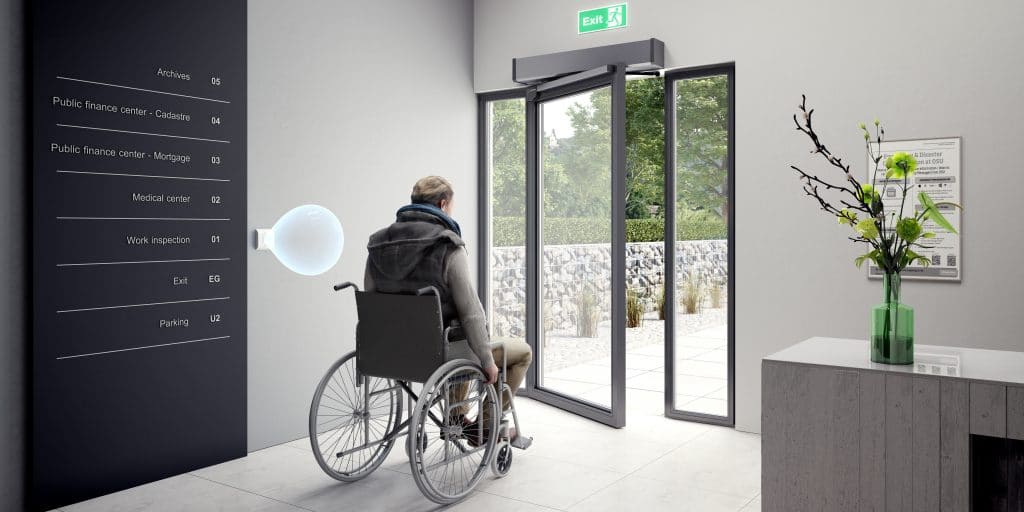 Types of Handicap Accessible Doors
Handicap Washroom Doors
Handicap Residential Doors
Apartment Handicap Doors
Handicap Swing Doors
Handicap Sliding Doors
Handicap ICU Doors
We Also Install Handicap Door Openers all over Ontario
Automatic door openers are hands- free and Handicap door openers make a disabled person self-reliance. Handicap doors make the access effortless, and more convenient for them.
Automatic Handicap door opener
While sitting on a chair, a disabled person can't open the door himself and he needs more time to enter the building. Our Automatic handicap door openers are designed and installed as per the certain requirements of disabled people.
Handicap door openers open, wait and close automatically. These handicap door openers make the access hassle-free for the disabled. Hence, an automatic handicap door opener is an ideal option for the disabled.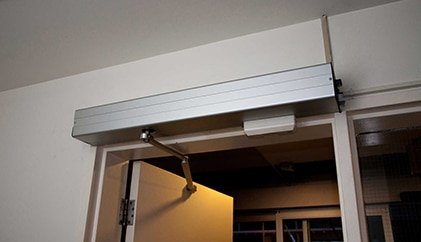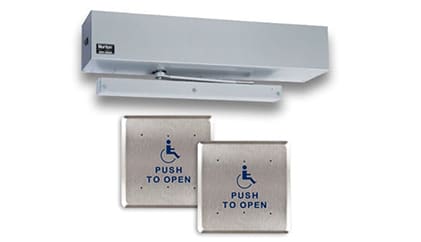 Push button door openers provide trouble-free access to the disabled. They can be operated either with a remote control or button. These push-button door openers also conserve energy as the door opens only when someone pushes the button.
Our push-button door openers have safety sensors and the door reverses if it comes into the contact with any user. Moreover, They create a better image for your business among your
Features of Handicap Accessible Doors
Technology is meant for providing the ease and comfort to the human beings. For this, we install the highly advanced handicap accessible door openers in Toronto. We use the cutting-edge technology and trusted equipment for the installation of automatic door openers.
These handicap door openers can be operated with the push button or a remote control.
Moreover, these automatic handicap doors can sense the person coming towards the door and open, pause and close automatically.
We have designed noise-free and environment-friendly handicap accessible door openers to get rid of the squeaky doors at your workplace. Handicap accessible door openers put the pleasing and consumer-friendly impression on the mind.
Handicap accessible door openers can be operated with a push button or a remote control. That's why they are very easy to operate and provide the quiet operation for the commercial buildings.
We install low energy systems fitted with automatic handicap doors. These low energy systems are particularly effective for slow-moving traffic which includes wheelchairs, the disabled, and the elderly.
A low energy system is a great choice when you want to provide easy, barrier-free access to all of your customers. Moreover, low energy system does not require any additional safety device due to the slow operation and reduced risk of energy.
Trouble free installation
Most of the people have a misconception that installation of handicap accessible is something troublesome. The technology has made it very easy to install the handicap accessible doors. You will face no trouble inconvenience while getting the handicap door installed by UTS Group.
We have an experienced and skilled team of professionals for the trouble-free installation of handicap accessible doors. We assure you that handicap doors installation will be as convenient as the usage of handicap doors.
How Handicap Accessible Doors Benefit You?
Having handicap accessible doors installed in your commercial or residential building provide the freedom to move into any room of residential or commercial premises.
According to a survey 98% people like automatic doors more than manual doors. So, installing them makes your customer more satisfied and gives them an effortless entrance to your commercial premises. This way you can welcome each and every customer.
We have a variety of handicap doors with multiple models and designs. These doors are incredibly simple to use and maintain for the disabled.
These doors can be operated with motor sensor technology or a simple remote control or button. Whichever door you choose, we assure you that our handicap accessible doors meet AODA door requirements, your wheelchair will be fit through without any extra hassle.
Handicap accessible doors help to make commercial or residential premises convenient and hassle-free for the disabled, the elderly and the children.
Handicap doors allow disabled people to enjoy the freedom to get access into a building with the push button. As this is not possible that to someone is around to open the door for the disabled. Therefore, this is very convenient and easy to use for the disabled.
We design handicap accessible doors which serve the safety purpose. We design our handicap doors and handicap washroom doors keeping disabled people in our mind.
These doors can also be operated with a remote control or button. Our push-button door openers have safety sensors and the door reverses if it comes into the contact with any user. Hence these doors are safe to use for the disabled