Ensure smooth, solid operation of your doors with our door operators or door openers. Available in a variety of configurations
What are automatic door operators?
Automatic Door Operators are being installed in various commercial and business buildings. An Auto Door Opener is a mechanism that is mounted above a door which allows the door to function on automation in a swing motion through a button or remote control. This is because Auto Door Operators can provide your building entrance with many advantages, making them a viable option for your building:
Full Energy Operator: for fast operation
Low Energy Operator: for safe and slow operation
Power Assist Operator: for facilitating manually supported operation
do You Need A Door Operator/ Opener?
Do you want to offer your visitors the effortless experience of an automatic door in your commercial premises? Are you on a budget? Automatic Door Operators are the solution to your problem! Electric Automatic Door Opening Systems can transform manual doors into automation. This change to your doors will make them completely automatic and offer your visitors with ease of access. 
At UTS Group, we supply, install, and maintain products related to Automatic Door Operators for various industries including Overhead Concealed System which is a heavy-duty solution that can handle busy pedestrian traffic. The quality of our
services is unmatched for the past decade in Ontario, British Columbia and Quebec.
Call Us Now +1 888-205-4036 - your partner 24/7
The mission of UTS Group is to provide one stop solution for all your advanced security needs. From installation, maintenance and repairs, count on the integrated security service for the best control of commercial or residential access.
Types of Automatic Doors Operators
Automatic Sliding Door Operators
Features:
Modern design in sliding door operators
Smooth automation and quiet performance.
Safety sensors to sense the barriers and make the passage convenient for the people.
Affordable and easy to install.
These operater systems can be integrated with Access Control Systems.
High quality and durability.
Reliable and professional services.
Remote control operation.
Motion sensor operation for all Sliding Doors.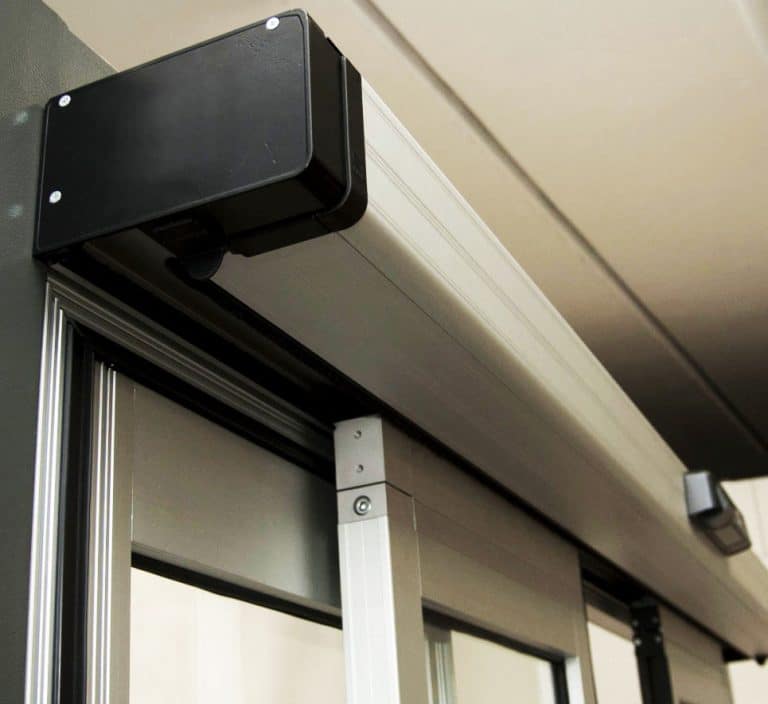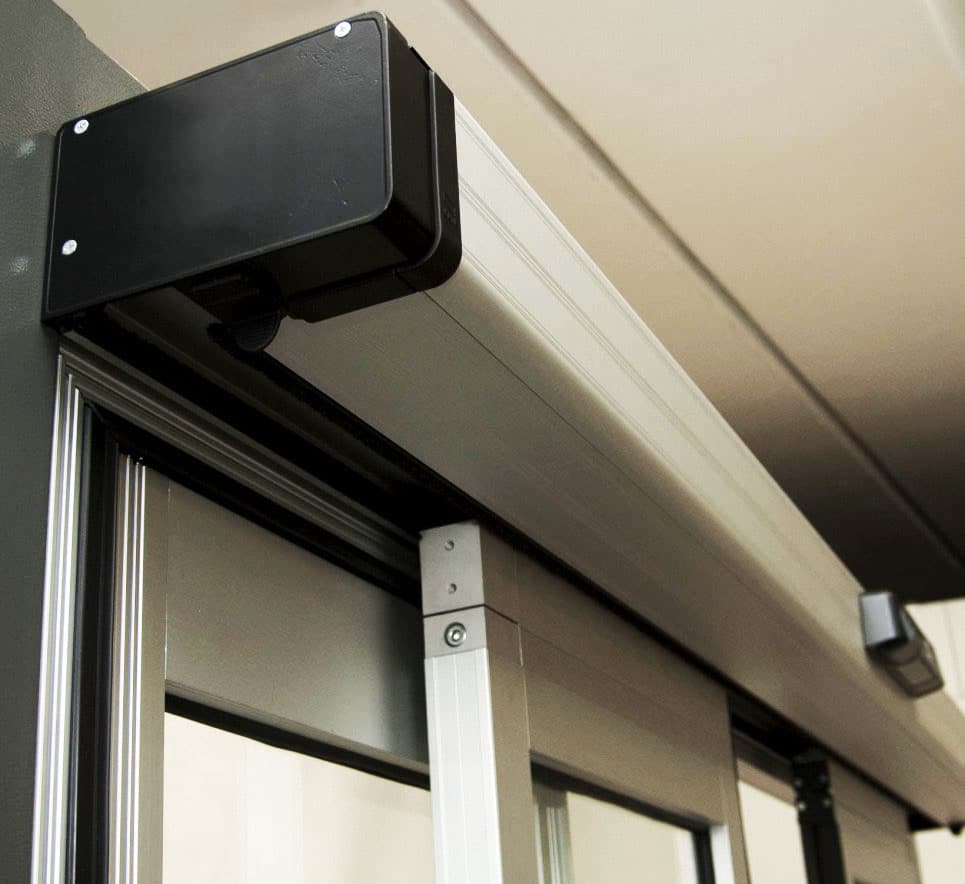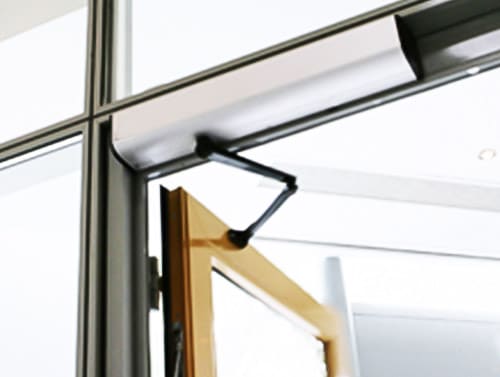 Automatic Swing Door Opener
Features
Modern design in swing door operators
Whisper quiet operation
Safety sensors that avoid any injury while closing or opening.
ADA door compliant and suitable for the people carrying objects.
Energy saving and durable.
Remote control operation
Reliable services
High-rated quality
Automatic Handicap Door Openers (ADA Auto Doors)
features
AODA compliant and access for all.
Reliable services
Supreme quality
Advanced technology
Push and Go facility.
Remote control operator
Safety sensors that sense the obstacles and automatically closes or reverse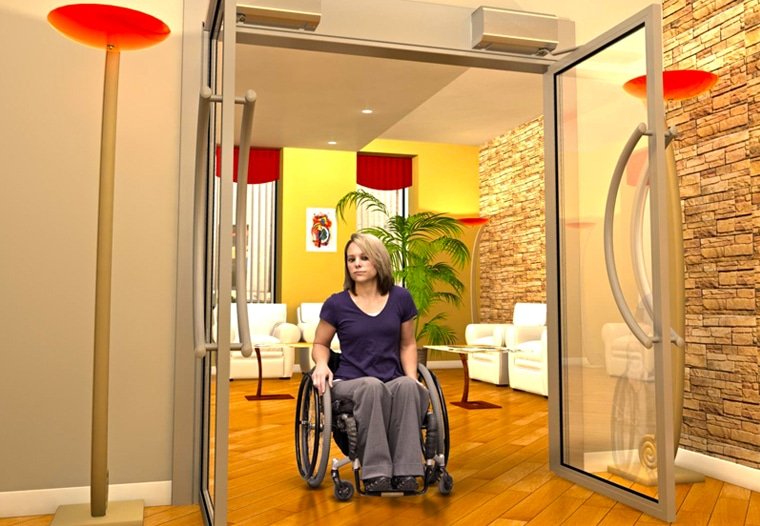 ADVANTAGES OF AUTOMATIC DOOR OPERATORS
Automatic Door Operators are compatible with wood, metal and/or glass doors.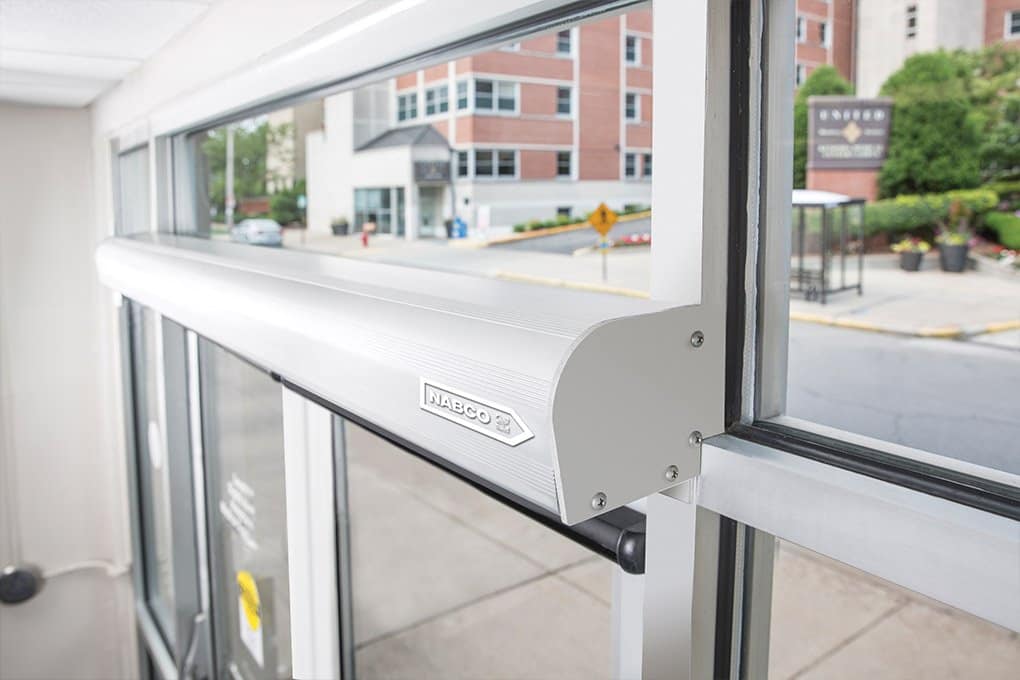 Automatic Door Operators are inexpensive for the convenience and efficiency they offer. Installation is also quick and hassle-less.
Automatic Door Operators can be integrated with the existing access control system of your building.
Automatic door operators has opening systems extremely heavy doors. The weight that these auto electric door openers can take exceed over 200 pounds
Automatic door operators have silent operation. They are very durable, giving you a peace of mind about maintenance costs.
Installation of electric Automatic Door Operators will make the entrances for commercial places and building much more convenient for access by visitors.
Automatic door operators have a modern design and can be mounted just about anywhere. They are made with heavy duty materials and can be for the purpose of ADA
Automatic door operators are approved to be used as fire exit door operators.
why Auto Door Opener from UTS Group?
Top automatic door operator installers and supplier in Ontario, British Columbia & Quebec


Professional Team of Expertise

We guarantee satisfaction – Over 10k happy clients

Installations and Maintenance across all Industries. 
UTS Group is the leading Canadian provider of advanced intelligent security systems serving Ontario. We have over 15 years of experience specializing in the selling, installing and servicing of Access Control Systems, Locksmith Services, Intercom, Systems Security Cameras and Automatic Door Systems. Not just this, we integrate all our services together in your premise. We offer our clients an effective solution designed to meet their unique needs and varying needs. Our emergency services are available 24X7 Your safety and security is our mission.